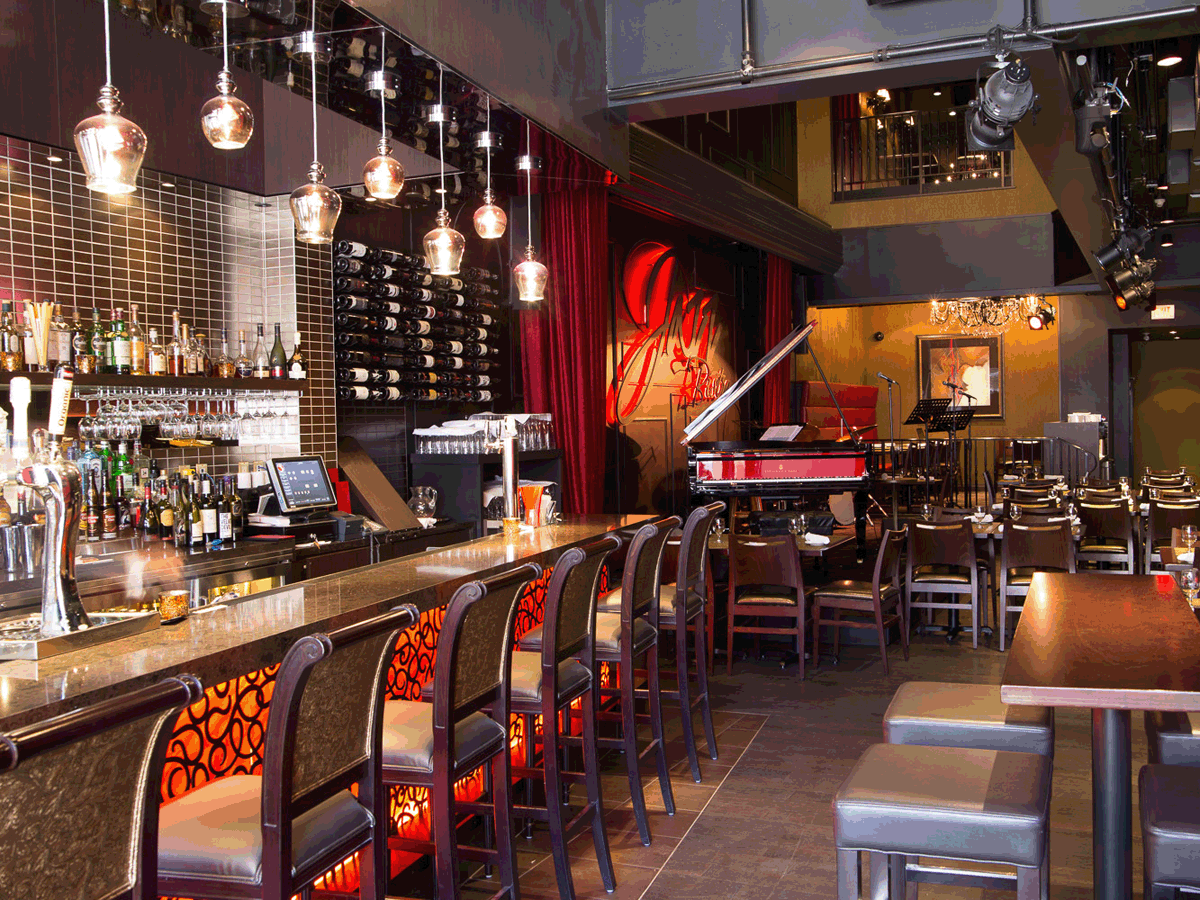 Jazz Bistro
251 Victoria Street, Toronto, ON M5B 1T8
Jazz Bistro has been Toronto's premier location for jazz and Canadian bistro style fare since 2013. Standing on the site once occupied by the famous Top O' the Senator venue, Jazz Bistro is a glamorous mix of fine dining and live music, with a state of the art soundsystem and large screens ensuring you won't miss a note. The interior, designed by Joan Hunter, is decorated in a deep red, black and gold colour scheme, while sitting pride of place on the stage is a one-of-a-kind Steinway grand piano, shipped all the way from Vancouver. With live music six night a week, and a Sunday brunch, there's no better place in the city to relax with a glass of wine and the finest jazz performers around.
For reservations: 416 363 5299 or email sybil@jazzbistro.ca
PRE-THEATRE DINING NEAR Winter Garden Theatre
To complete your theatre experience our resident foodies have have handpicked a selection of restaurants near Winter Garden Theatre just perfect for pre-theatre dining.
Please note: All prices are listed in US Dollars (USD). The term Winter Garden Theatre as well as all associated graphics, logos, and/or other tradermarks, tradenames or copyrights are the property of the Winter Garden Theatre and are used herein for factual descriptive purposes only. We are in no way associated with or authorized by the Winter Garden Theatre and neither that entity nor any of its affiliates have licensed or endorsed us to sell tickets, goods and or services in conjunction with their events.